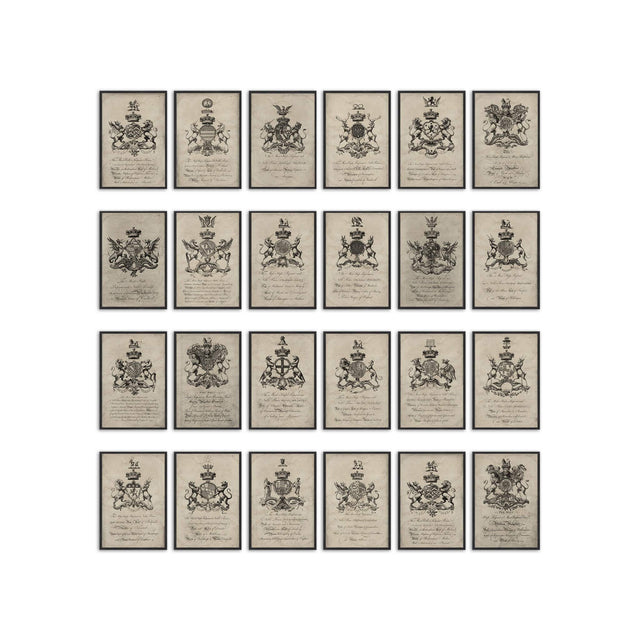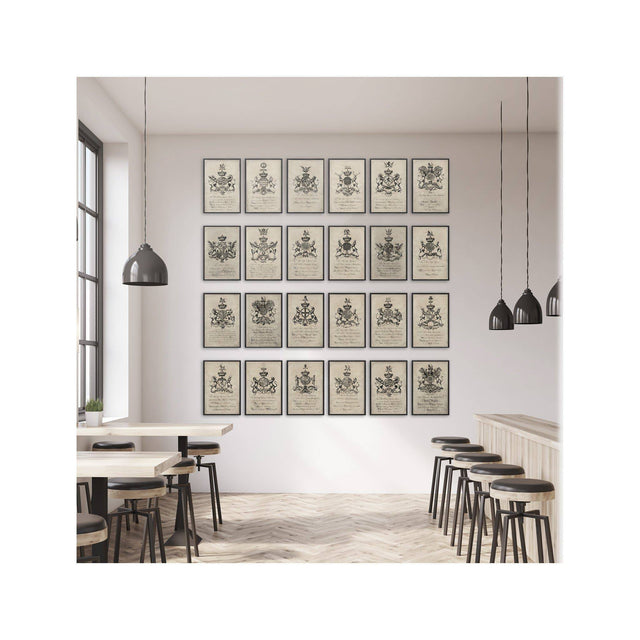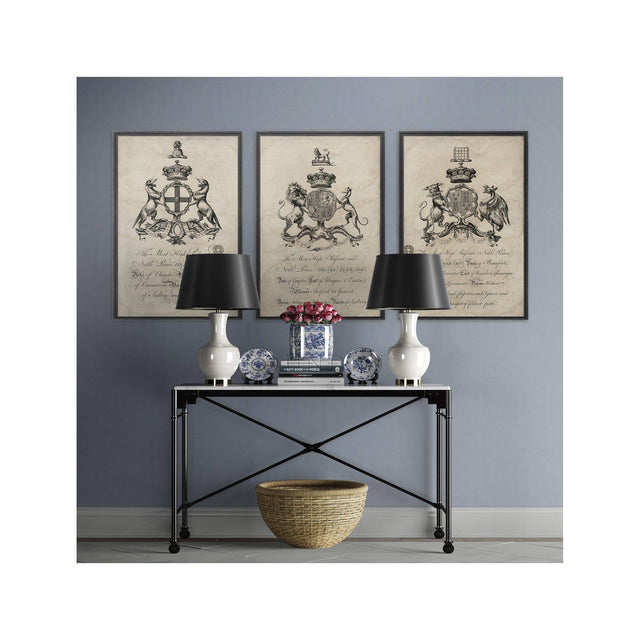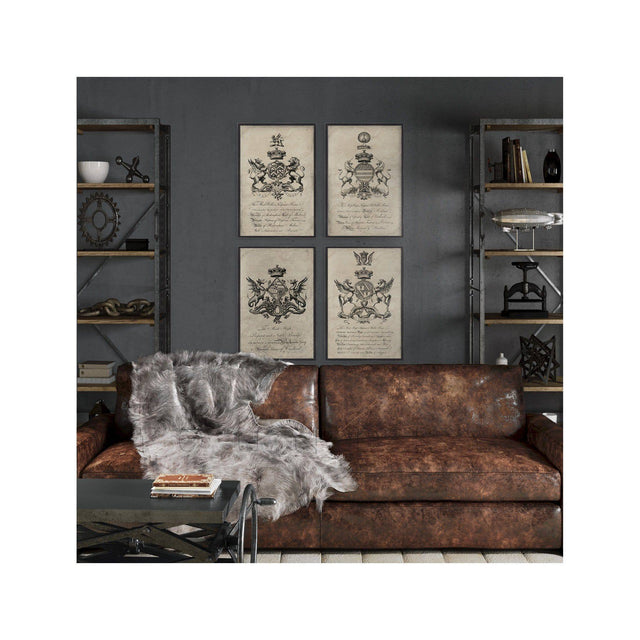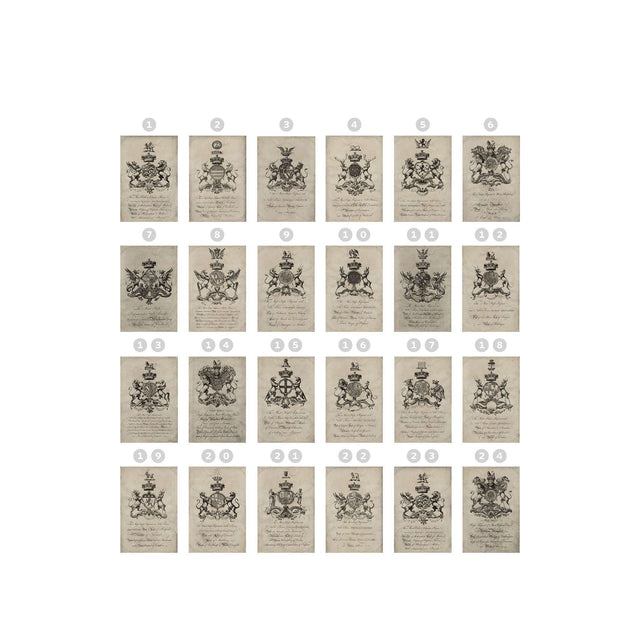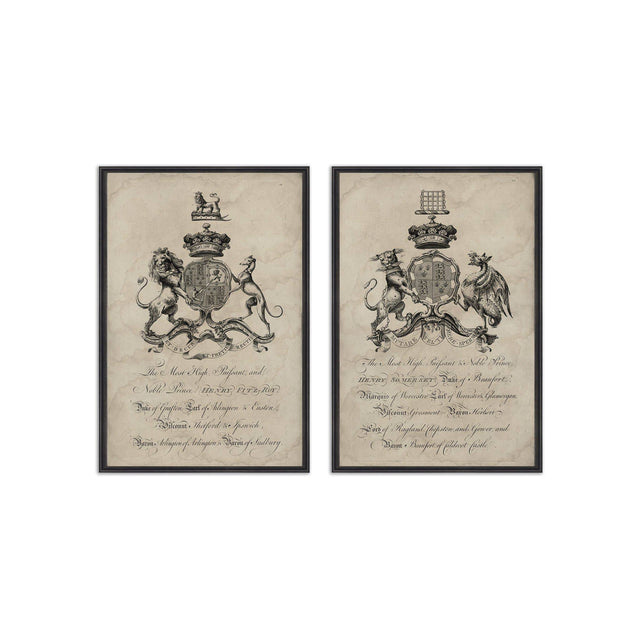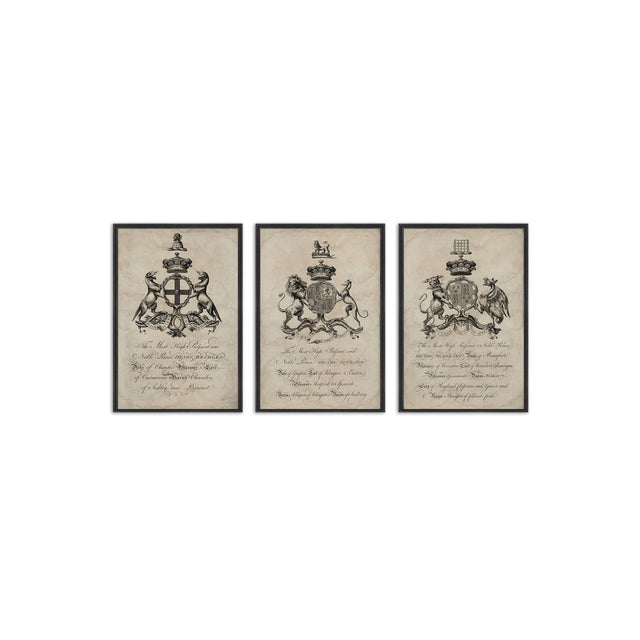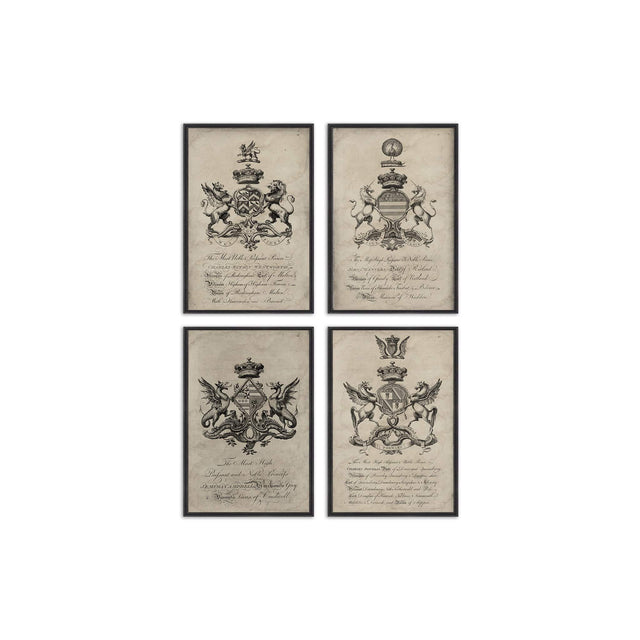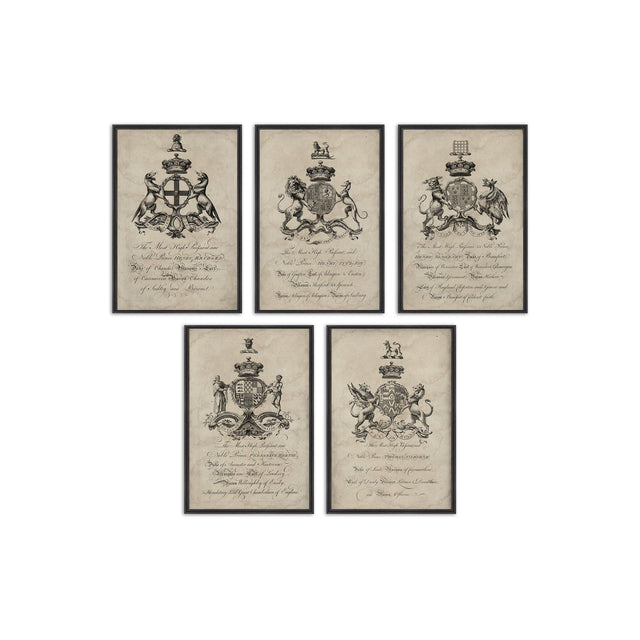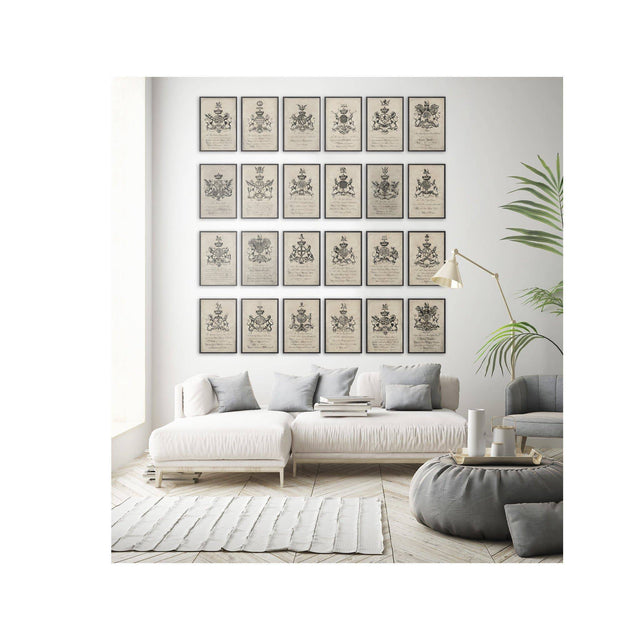 18th Century English Armorial Engraving - Collection
About the Artwork
Published in the latter part of the 1700s, the Baronagium Genealogicum coat of arms reviewed the heritage of the noble English, depicted by significantly illustrated engravings of family crests. The crests themselves are each works of art and are highly coveted. These heraldry crests were emblazoning coaches with their striking style and impressive detail as well as on shields, armor and flags. Our unframed prints meticulously reproduce plates of the Baronagium Genealogicum, valued in the present as much for their splendor and for their longstanding example of family lineage. Our authentically reproduced armorial engravings come with a naturally distressed and worn style appearance.
Not all Coat of Arms prints we sell are all the same shade of color. The hues are similar in appearance, however, some are slightly brighter or darker depending on age and vintage appearance. This variance gives each print its own distinct and unique style compared to the next.
In the "Notes to Seller" Section of check-out, please tell us which prints you would like by indicating each engraving number (if ordering one of our sets) you would like to purchase.