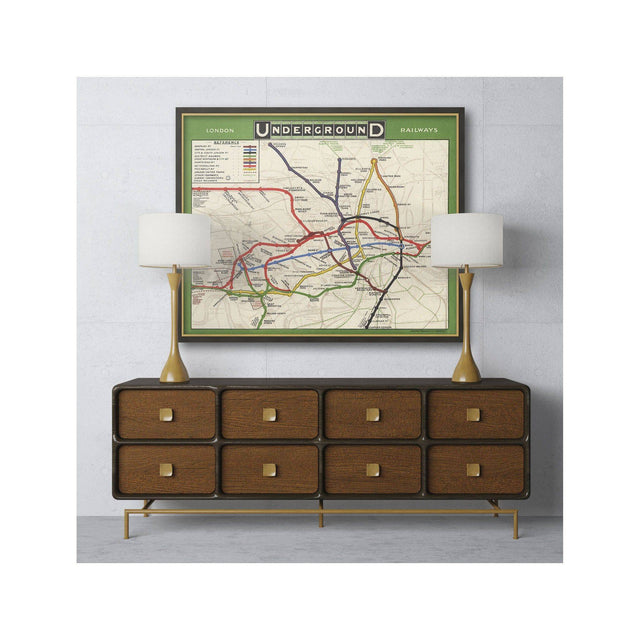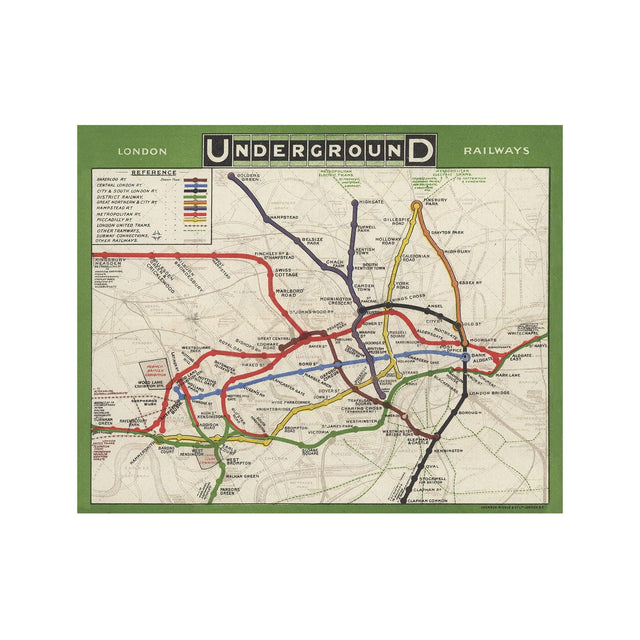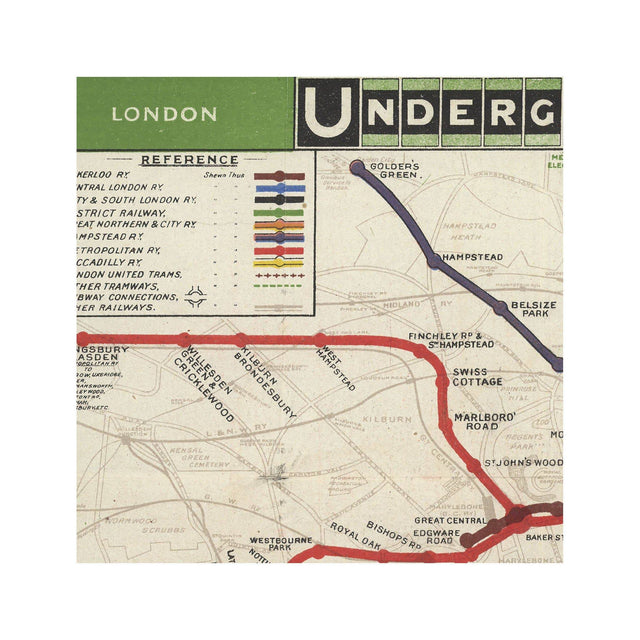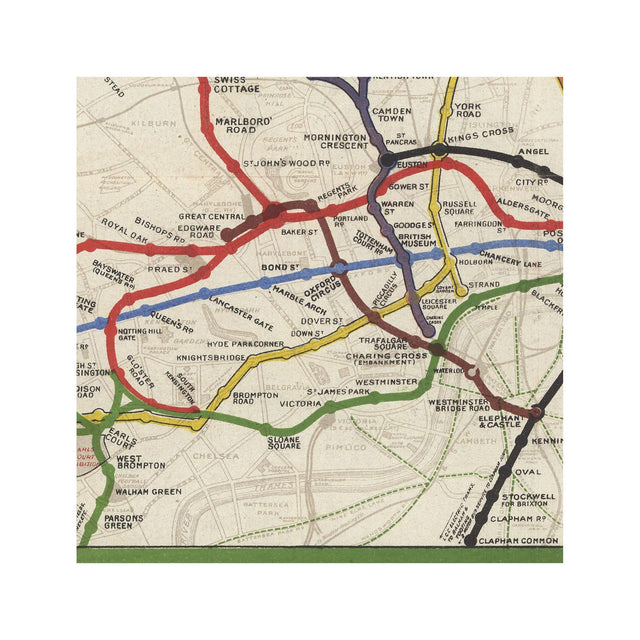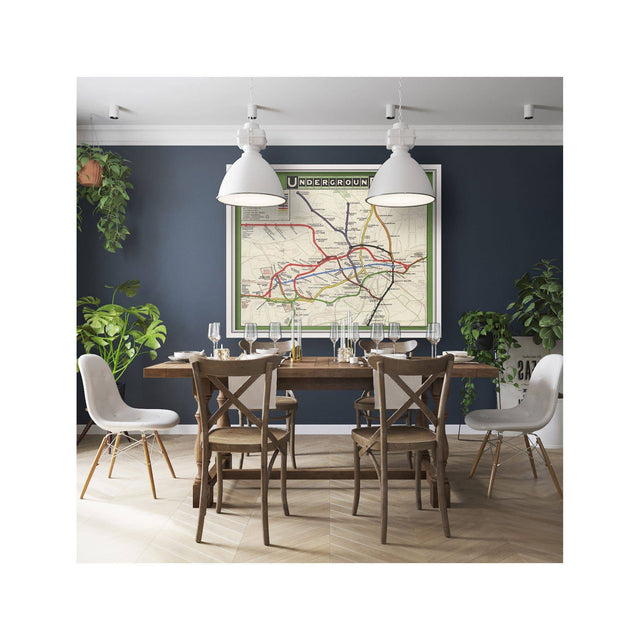 London Underground Railways Map
About the Artwork
Take a peek at this London Underground Map which was the first style to be released showing the railway system in the Big Smoke.
Its British Art Deco vibe is evident in its color hues and typography. We think the London glamour of this vintage-style tube map is gorgeous and we just know you will think so too.
Our gorgeous archival transport print is a true devotion to quality. Our prints are statement pieces that enhance the rooms they are hung in. This particular artwork is another exquisitely composed blend of artistic intelligence and well-defined elegance. Our dedicated care to ensuring each piece lives up to the majestic grandeur and high-resolution details are our utmost importance and of course, this print is no exception to our specialization.