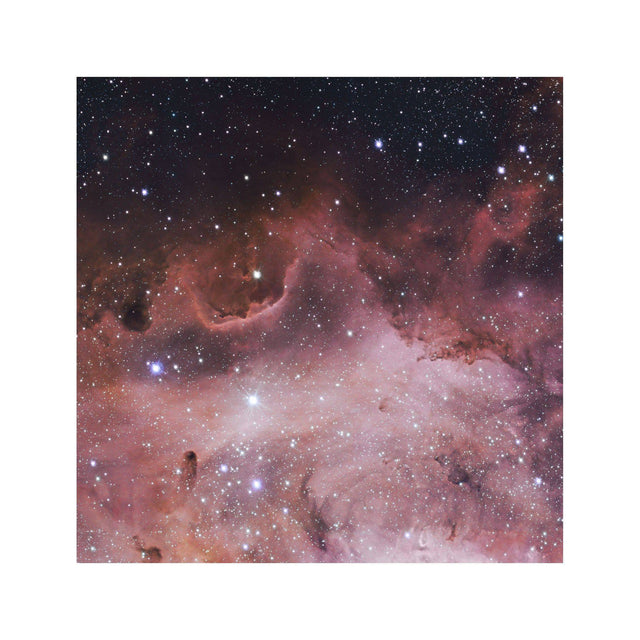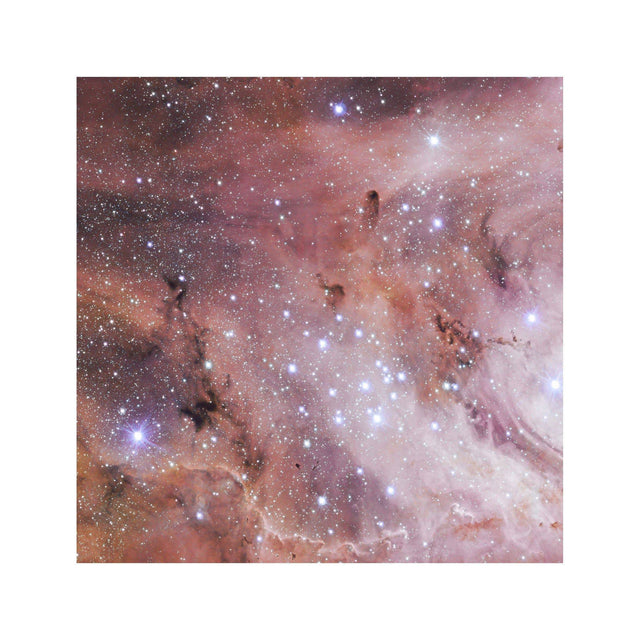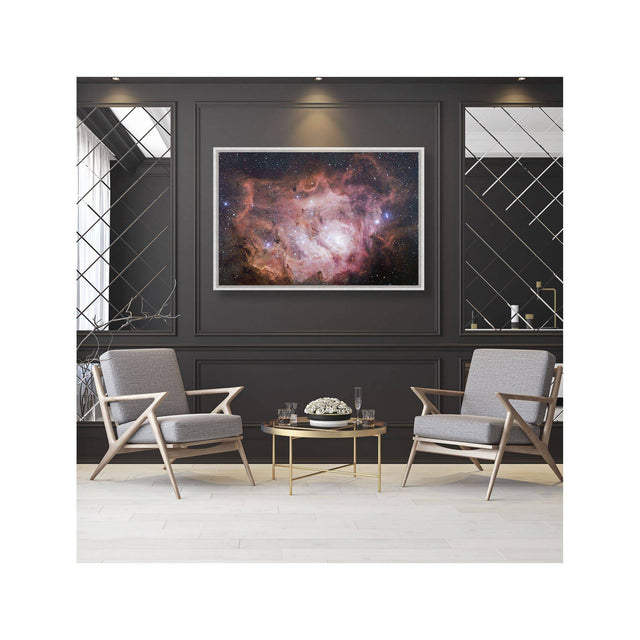 About the Artwork
The Closeup shot of the Lagoon Nebula (cataloged as Messier 8 or M8, NGC 6523, Sharpless 25, RCW 146, and Gum 72) is a giant interstellar cloud in the constellation Sagittarius. It is classified as an emission nebula and as an H II region. The Lagoon Nebula was discovered by Giovanni Hodierna before 1654 and is one of only two star-forming nebulae faintly visible to the eye from mid-northern latitudes. Seen with binoculars, it appears as a distinct oval cloudlike patch with a definite core. Within the nebula is the open cluster NGC 6530.
The Lagoon Nebula is estimated to be between 4,000-6,000 light-years away from the Earth. Like many nebulas, it appears pink in time-exposure color photos but is gray to the eye peering through binoculars or a telescope since human vision has poor color sensitivity at low light levels. But don't fret, this artwork captures the Lagoon Nebula in perfect vibrancy.
Our breathtaking astronomy photograph is a truthful devotion to quality. Our prints are statement pieces that enhance the rooms they are hung in. This particular artwork is another exquisitely composed blend of artistic intelligence and well-defined elegance. Our dedicated care to ensuring each piece lives up to the majestic grandeur and high-resolution details are our utmost importance and of course, this print is no exception to our specialization.