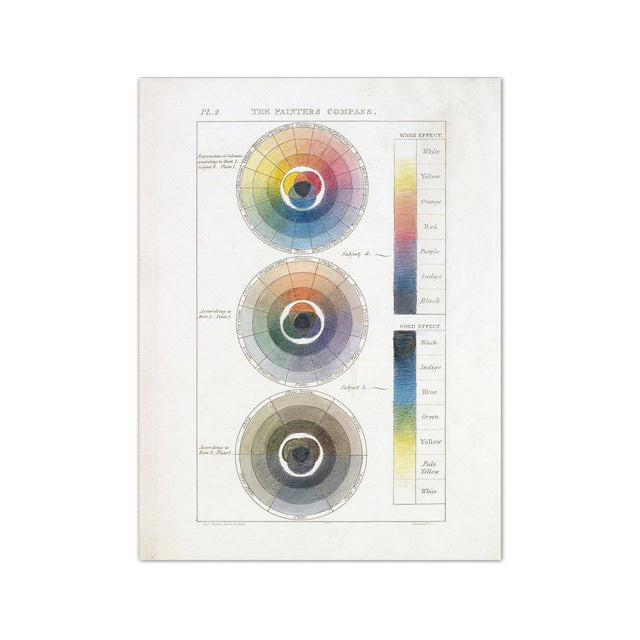 Hayter's Color Theory - Collection
About the Artwork
Oozing loads of style and bundles of chic bliss, our vibrant color spectrum reproduction print is a sight for sore eyes!
We've made sure to bring these vintage reproduction prints back to life and we're quite confident that they're ready to make their home on the greatest of wall spaces. Hang it in your office, your design studio, man cave, dorm room, laboratory, hotel lobby or even your bedroom.
Due to the vibrancy of these prints, the final prints may be more or less muted in hue.
Be advised, because these prints came from prints 100+ years old, there will be signs of a natural aging and distressing appearance, although quite minimal, we do like to make our customers aware. This is just how it goes with old prints and what we can't improve to make better, we leave for the vintage patina and retro feel.