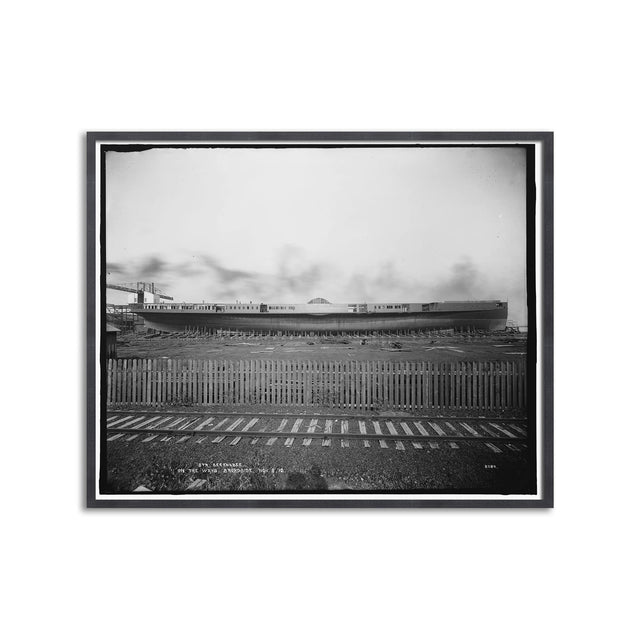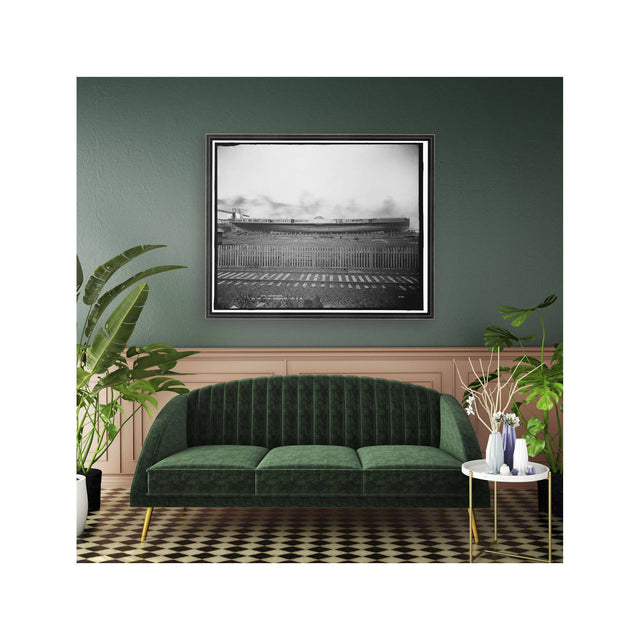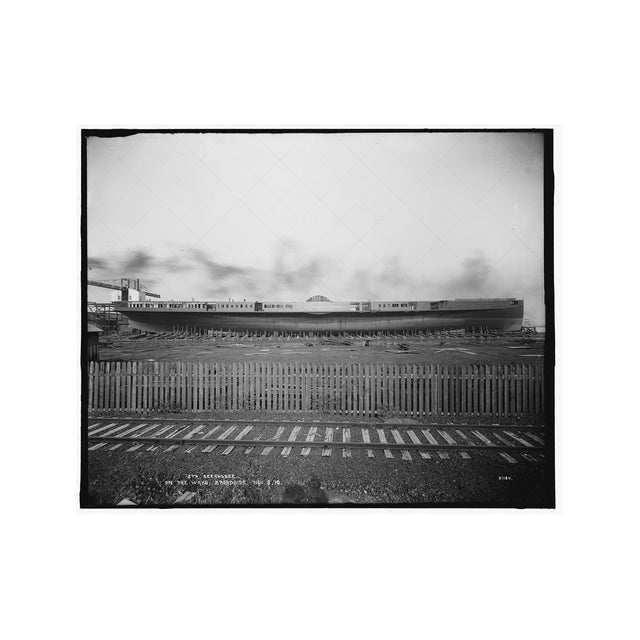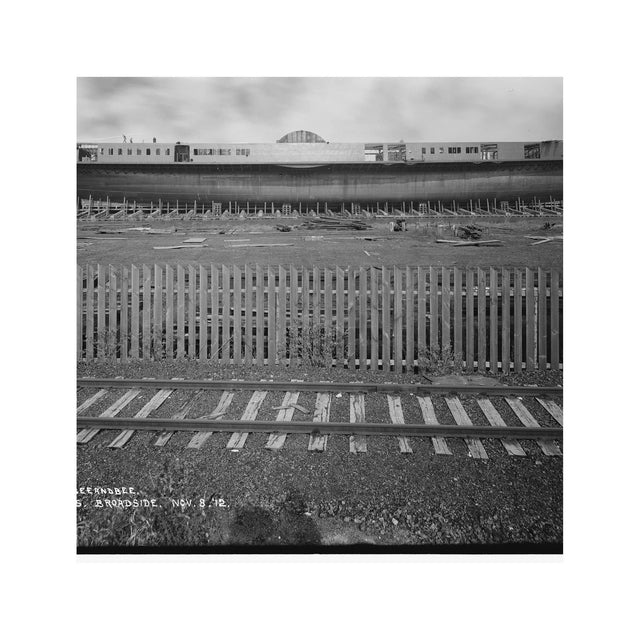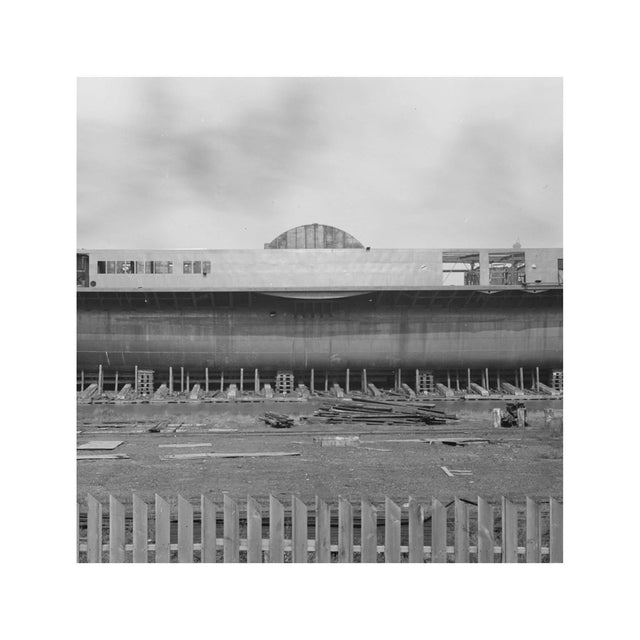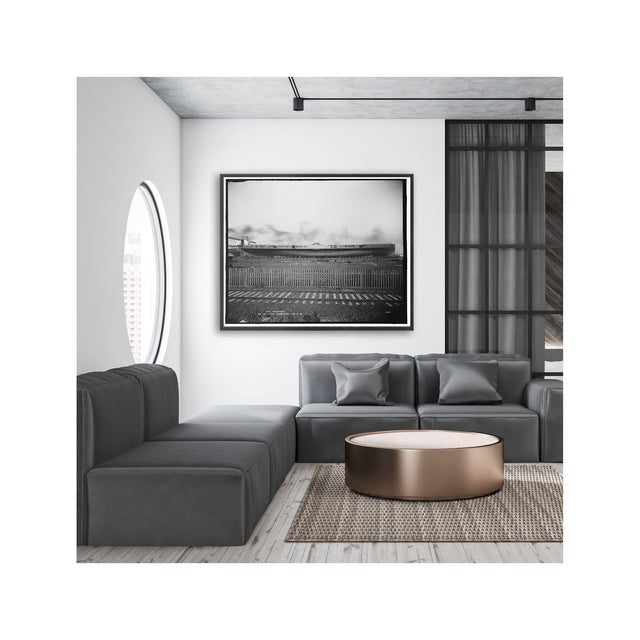 Steamer Seeandbee Construction Photograph
About the Artwork
Via the Historic Detroit website, 'The overnight passenger vessel Seeandbee was so massive, you could land an airplane on her.
The 500-foot, coal-fired sidewheel steamer was launched at Wyandotte, near Detroit, on Nov. 9, 1912. She was built for the Cleveland and Buffalo Transit Co., but also made stops in Detroit.
The Cleveland & Buffalo Transit Co., or the C&B, as it was known, was a popular steamship line established by Morris A. Bradley in 1885 and incorporated in 1892. It initially offered passenger and freight service, as its name would suggest, between Cleveland and Buffalo. It would expand its routes to include Toledo, Cedar Point and Put-in-Bay in Ohio, as well as Detroit, Buffalo, N.Y., and other stops.
The Seeandbee, the pride of the C&B fleet, made her maiden voyage on June 19, 1913. At the time, she was the largest passenger ship on the "inland seas," and remained the only passenger liner with four smokestacks ever built for Great Lakes travel.'
Our fabulous Construction of the Great Lakes steamer, Seeandbee image is an alluring devotion to quality. Our sailing photo is a showcase piece that enhances the space it adorns. This particular snap is another exquisitely composed blend of artistic intelligence and well-defined elegance. The dedicated care to ensuring it lives up to the majestic grandeur and high-resolution details are our utmost importance and of course, this print is no exception to our specialization.