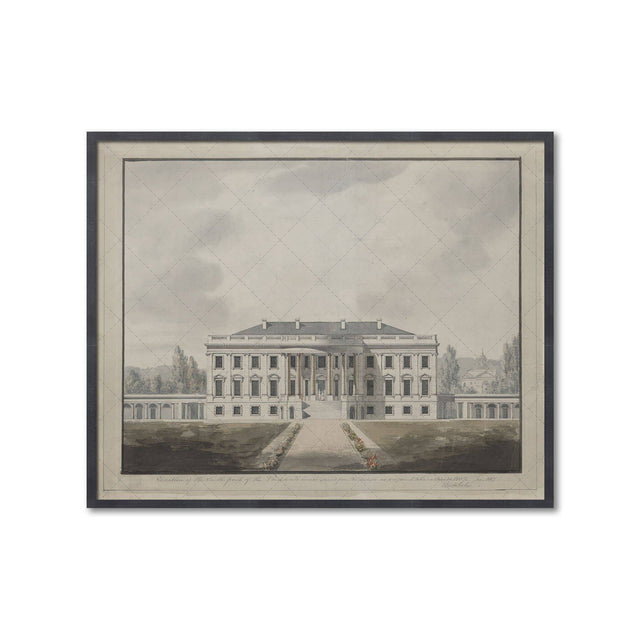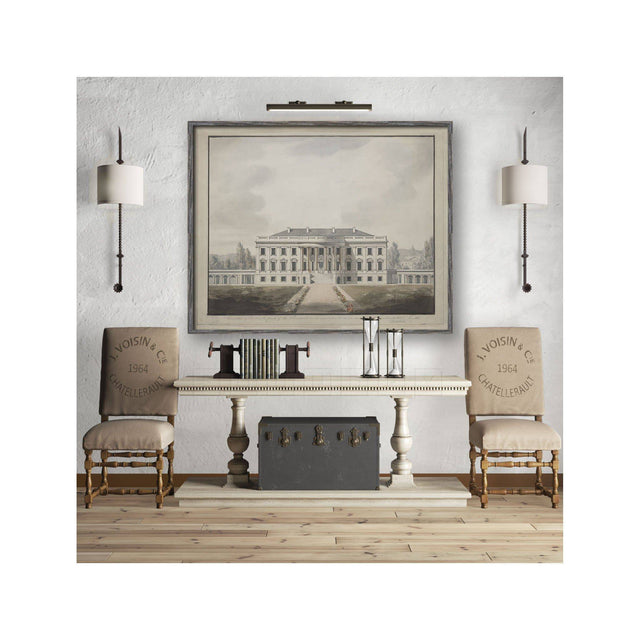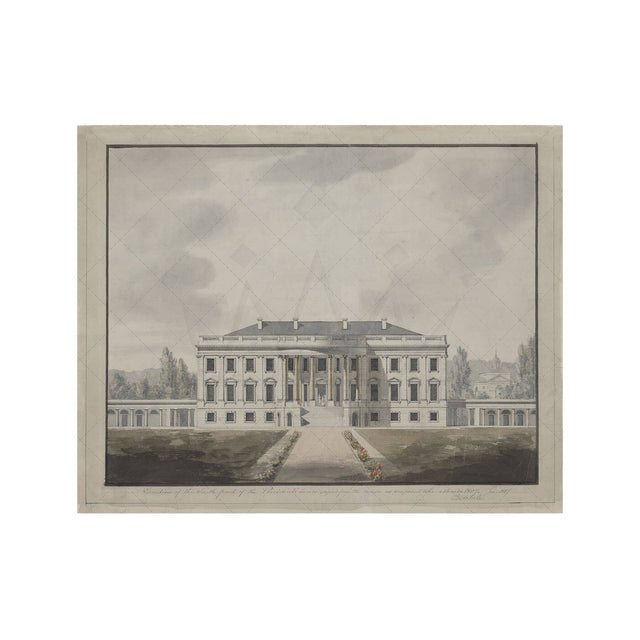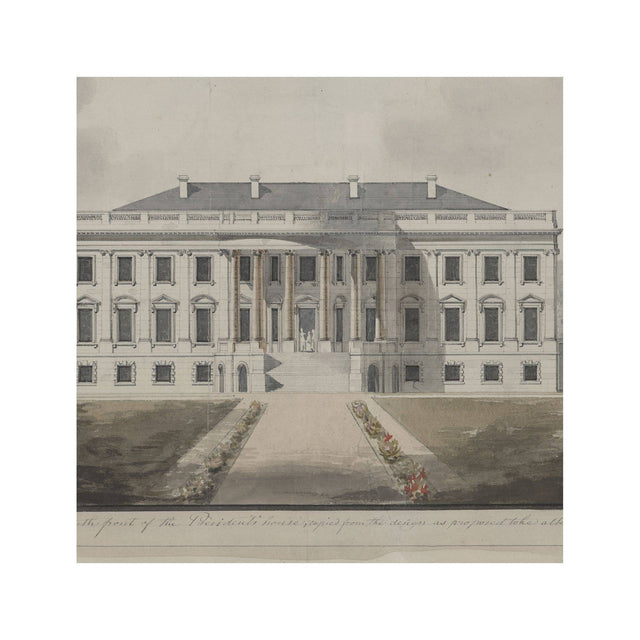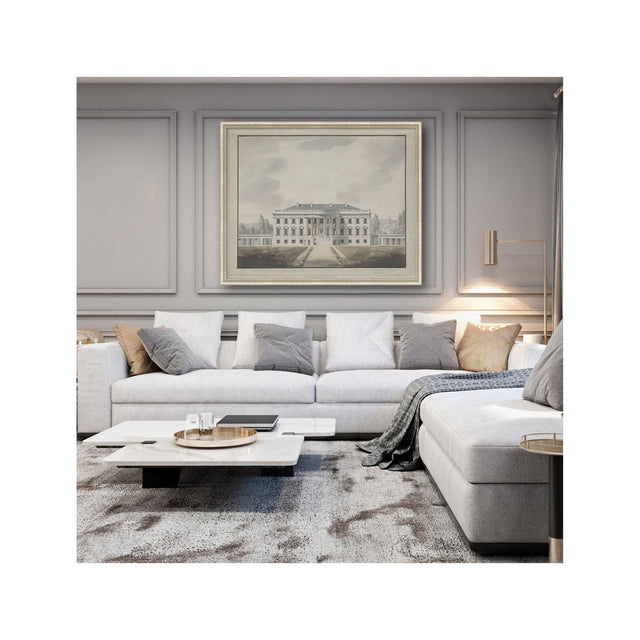 White House of The United States of America Illustration
About the Artwork
American art at its most regal. This beautiful print of the most famous home in the USA is an icon of Americana. With its soft hues, subtle sepia tones and depiction of the White House in its infancy, the art depicts the home of many future American Presidents before it aged into the stately presence we see today.
The President's House. Thomas Jefferson appointed Benjamin Henry Latrobe "Surveyor of the Public Buildings" of the United States, making him responsible for the completion of the Capitol and the White House, among other projects. A brilliant designer and consummate draftsman, Latrobe is considered the father of the architecture and engineering professions in this country. In this elevation, he proposes the sophisticated transformation of the White House from the simple rectangular block erected by James Hoban to the porticoed building today recognized around the world as the home of the president of the United States.
Our stunning wall art is a true devotion to quality. Our prints are statement pieces that enhance the spaces they are placed. This artwork is exquisitely composed of the perfect blend of artistic balance and natural talent. Our dedicated care to ensuring each piece lives up to the majestic grandeur and high-resolution details are our utmost importance and of course, this print is no exception to our specialization.